After a long and VERY busy week, I have truly enjoyed my weekend ~ I have been able to sleep in, nap, spend time with my family, enjoy nice long walks in the warm sunshine (55 degrees in January, in upstate NY is a rare treat!) with family and dogs, and of course, read!
My reading time was spent catching up on reading online articles and blog posts, professional journal reading, the reading of book reviews, picture book reading, browsing through my book piles to determine my next few reads, a professional book browsing/rereading, and the reading of a wonderful middle grade novel.
I awoke this morning with fond memories of days gone by and time spent at my public library. I must've been having a dream about being in the old downtown Binghamton, public library. The library is now in a new space but my fond recollections were of the beautiful, old building.
It was where I spent many happy hours browsing the stacks in the little children's room, at the top of the stairs of the beautiful, old Carnegie building. The memories that I am speaking of, are from my college days as an Early Childhood Education student. I can recall browsing through the dusty, old Hap Palmer records, deciding which ones I would borrow to use in my lessons and activities that would teach various concepts, set to the musical genius of the amazing Hap Palmer.
I also browsed through many wonderful picture books that I would check out to read with the young children that I was working with. Most importantly, I remember the conversations that I had at the little check out desk with the two lovely librarians. Both of whom, would chat with me about books and storytelling with young children. How I loved those conversations!
Later, as a new teacher, I continued to visit the quaint, little children's department, browse and borrow books, and chat with the same librarians. I would also borrow professional books on the topic of storytelling. After reading up on the topic, attending some professional development sessions on the topic, and putting my research into practice, I volunteered to do some storytelling during the summer. I would tell traditional and newer stories in a small gathering room, in the children's department. I had such a great time! And the next year, the librarians hired me to conduct the story hour for the preschoolers at all the smaller branch libraries. Sadly, these little branch libraries no longer exist in my community. I loved conducting those weekly story hours.
Looking back at these times, I know that they played a critical part in what would later influence me to become a school librarian. I have always had a fondness for libraries books, and reading but sometimes special memories find their way back to you and help you realize that they had a greater impact on your decisions than you had ever imagined that they would.
So, here's to libraries and librarians! Some of my favorite books celebrate both!
I wrote a post about the wonderful Caroline Feller Bauer and her influence on my life, here.
One of my favorite books about books! I love to revisit Judy Freeman's books often!
A NYSRA Charlotte Award Primary Ballot book ~ very popular in my library!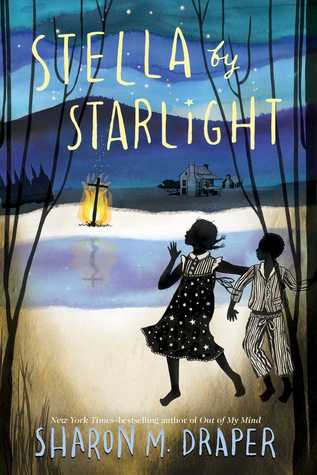 Middle Grade novel that I haven't been able to put down.
Stop by the other blogs that participate in #IMWAYR, discover what others are reading, get out your reader's notebook and jot down some things you'd like to read next, and celebrate books!
It's Monday! What Are You Reading? From Picture Books to YA!
Jen Vincent of Teach Mentor Texts and Kellee Moye, of Unleashing Readers, help share and spread book-love, by hosting this fun meme. Check out their blogs for links to other

s who enjoy celebrating their reading weeks.