For the past couple of years I've broadened my reading horizons and have been reading quite widely. Although I've continued to read and share poetry with children, I've realized that I haven't been spending as much time as I once did reading it or sharing it.
Like an old friend, poetry has recently come back into my life. I've been rereading my old favorites and searching for new treasures. So, a lot of my reading from this past week has been poetry.
I love this little paperback gem! It's another old poetry friend that I love to revisit often. The poem that I share most often from this little anthology ~ its namesake.
Every bibliophile, librarian, teacher, and reader should own a copy of this little anthology. There are poem~treasures to be discovered again and again.
I share this poem picture book each year. It's a beautiful poem done in an extraordinary picture book format. Photography is the illustration method. Many children are touched by this poem and go on to read other Hughes poetry after this read aloud. I always recite the poem first, then share Smith's interpretation through his photography. Such rich conversation & discussion are the result of sharing this poem picture book.
I believe I came across this picture book at a used bookshop. It immediately became a winter~time favorite read aloud. I love to recite it first, as a poem. Then I read it as we all enjoy the artwork and compare it to the pictures we visualized as I first recited the poem.
This is a new poetry~friend that stopped by this week! It was delightful to spend time with a new collection of such yummy poems. There are s
o many delicious poems to share!
A favorite "go~to" resource that I revisit & use often. Fabulous resource that is easy to use. So many poems, so little time! I also adore the suggested activities to use when sharing the poems with children!
Love this Book ~ for so many reasons!

It is an annual r

eread and I am sharing it with a small group of

4th grade

readers. It is an amazing experience to talk to kids about this book and hear their reactions, thoughts, questions, and ideas.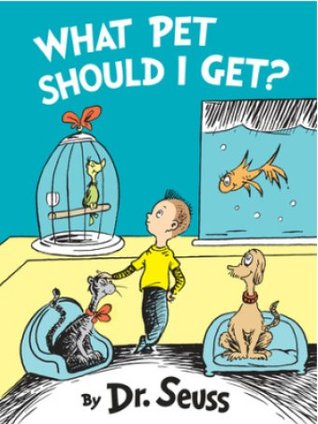 In preparation for Dr. Seuss' birthday & Read Across America Day, I read his newest book. A new title but certainly classic Seuss style. I really enjoyed the extensive end notes about Seuss, his work, and the discovery of this newest book.
I reread this regularly and I am amazed every time! I'm reading and discussing it with a group of 4th grade readers and am loving our conversations about it. Truly a masterpiece.
I love the new cover art ~ by E.B. Lewis.
I love living in an area that experiences all four seasons. Henkes tells a beautiful account of what it's like as we wait for the arrival of spring . . .

"Spring can come quickly or slowly."
"It changes its mind a lot."

I love Laura Dronzek's bold color pallette that she uses to create the hopefulness of spring and it's beauty.

I can't wait to share this with students as we welcome the upcoming season!
Be sure to check out everyone's post for #IMWAYR! I know I always add books to my TBR list. Happy Reading!
It's Monday! What Are You Reading? From Picture Books to YA!
Jen Vincent of Teach Mentor Texts and Kellee Moye, of Unleashing Readers, help share and spread book-love, by hosting this fun meme. Check out their blogs for links to other

s who enjoy celebrating their reading weeks.